Who will benefit from LCA training?
Are you planning a Life Cycle Assessment (LCA) of your products/services?
Do you want to fully understand the results of an existing LCA study?
Are you puzzled by a supplier's or a competitor's EPD?
Are you trying to measure your organisation's Environmental Footprint?
Do you want to use LCA for product design?
Any of these questions sound familiar?
Get in touch to discuss your training objectives!
Call us now on: +44 (0) 1625 434423 or email us:
What you will gain
Our LCA training courses aim to develop the skills and knowledge of LCA users - current and prospective.
Based on years of LCA experience working with various organisations, our LCA training courses are carefully designed so that you will:
be confident to select the most suitable study for your project
better understand and interpret the results of existing LCA and footprint studies
be able to design and specify relevant and cost-effective LCA projects
maximise the decision-support value that can be obtained from LCA and LCA-based studies
Note: our LCA training courses do not cover the use of specific software tools. For our LCA work, we use openLCA, the open-source LCA software, for which we offer dedicated consultancy and training.
Training format
Our LCA training is available at 3 levels; all 3 courses are designed for in-house delivery and can be tailored to your specific circumstances. The User's Guide to LCA is our most popular course; take a look at the course outline (pdf).
LCA discovery
basic concepts
simple case studies
beginner level
half-day course
User's Guide to LCA
concept definition
LCA application
intermediate level
one-day course
LCA in depth
complex applications
critical understanding
advanced level
two-day course
openLCA training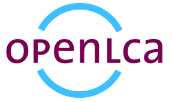 EuGeos is the official UK partner of openLCA, the open-source software for Life Cycle Assessment, footprinting, EPDs & more
.
If you have downloaded openLCA, make sure you consult the tutorials and user forum on the website to familiarise yourself with all the software features.
To fully benefit from openLCA and speed up your learning curve, EuGeos provides openLCA training in the UK. We offer group courses which cover installation and use of the software; individual training is also available. More specialist training in LCA techniques or openLCA software development can be arranged. Contact us to discuss your requirements: email or tel +44(0)1625 434423